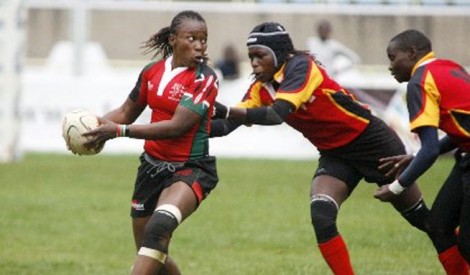 Doreen Remour returns to the Kenya Lionesses for the first time since the Women's Sevens World Series qualifiers in Dublin, Ireland in August 2015, making the touring party for next week's Hong Kong Womens' Sevens which takes place between 7th and 8th April in Hong Kong.
Commenting on her inclusion, Head Coach Mike Shamiah said, " Doreen brings a lot of experience and leadership to the team. Her vision and distribution skills are fantastic and will be beneficial to the side."
The experienced Remour, a former Lionesses skipper, is, alongside Stacy Awuor, one of two changes to the side that did duty at December's Dubai Sevens Women International Invitational Category where they went home with the bowl title. They replace Laventer Oguta and Camilyne Oyuayo respectively.
The Lionesses have been grouped in Pool A with continental rivals South Africa, Kazakhstan, France and China
Kenya Lionesses squad to Hong Kong
Stacey Awuor, Philadelphia Olando, Janet Akello, Linet Moraa, Rachel Mbogo, Camila Cynthia, Celestine Masinde, Kate Abilla (captain), Doreen Remour, Sheila Chajira, Irene Otieno, Janet Awuor
Non travelling reserves: Camilyne Oyuayo, Mary Musieka, Janet Midecha
Management: Mike Shamiah (Head Coach), Kevin Wambua (Assistant Coach), Ben Mahinda (Physio), Sarah Otieno (Team Manager)