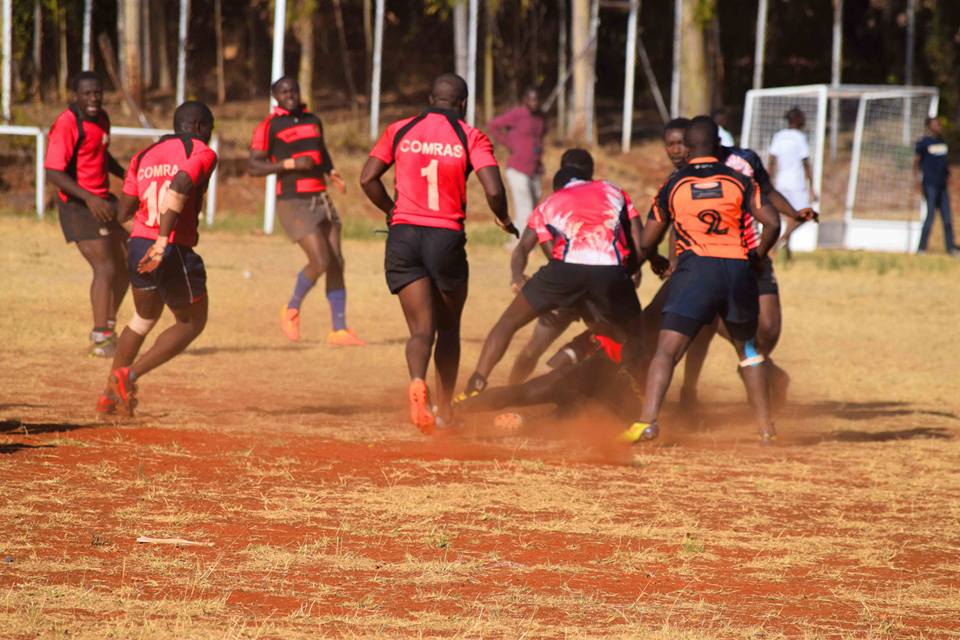 The Nationwide Nairobi region semifinal pairing is now know following the conclusion of the quarterfinal fixtures on
Saturday 24 March 2018.
Northern Suburbs will face MKU Stingers after beating Cooperative University 39-12. The Stingers set up this date with a 22-8 win over Makueni.
Comras will play Swara in the other semifinal after beating TUK Mustangs 13-8 while Swara edged out Daystar
18-14.
Collated Results
Northern Suburbs 39 Cooperative 12
MKU Stingerz 22 Makueni 8
Swara 18 Daystar 14
TUK 8 Comras 13
Semifinal Pairings
Northern Suburbs v MKU Stingers
Comras v Swara