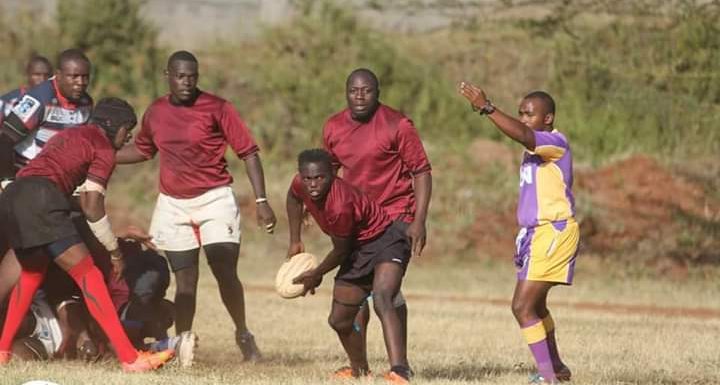 The top two KRU Championship sides will face off in the regional derby on Saturday 18th May at the Kakamega Showgrounds at 1:30pm. Western Bulls and Kisumu finished third and fourth after the regular season, they beat their opponents USIU and Catholic Monks 22-16 and 14-11 in the semifinals played in Nairobi.
The wins earned them promotions to the top tier league come 2019/2020 season replacing the relegated Strathmore Leos and Mean Machine.
The two sides were in the same pool at the beginning of the 2018/2019 season. Their encounters have been very close judging by the scores; their first fixture was on 8th Dec 2018 at the Kisumu Polytechnic. The match ended in a 10 all draw and the return leg match played on 30th March 2019 at the Bull Ring saw Kisumu travel back home with a 9-8 win over the hosts.
Western Bulls Squad: 1. Elvis Wekesa, 2. Bretty Kamadi, 3. Joseph Obiero, 4. Gilbert Onindo, 5. Derrick Makatiani, 6. Robert Awich, 7. Teddy Akala, 8. Andrew Odhiambo, 9. Jevon Okoth, 10. Isaac Wafula, 11. Frank Mukaisi, 12. Dennis Lukase, 13. Derrick Ashiundu, 14. Kevin Mutaly, 15. Henry Odhiambo, 16. Willis Mwinamo, 17. Lincoln Barasa, 18. Collins Ogutu, 19. Miller Oroto, 20. Steve Wangare, 21. Allan Kasiti, 22. Fidel Nyota, 23. Byrum Mukhonyi, 24. Suleiman Abubakar.
Kisumu Squad: 1. Stephen Kidakwa, 2. John Ochieng', 3. Jaycox Mwavali, 4. Ian Odongo, 5. Denver Audo, 6. Jada Abdon, 7. George 'iron-man' Henry, 8. Maurice Osano, 9. Erastus Wanyama, 10. Stephen Obadiah, 11. Buess Nyangina, 12. Reinhard Ashioya, 13. Brian Bango, 14. Bonface Okoth, 15. Alvin  Wanjala, 16.Moses Amonde, 17. Billy Okuto, 18. Victor Emmanuel, 19. Gideon Magak, 20.Walter Mikanga, 21. Lenny Obiero, 22. Brian Kipngeno, 23. Bruno Otieno.