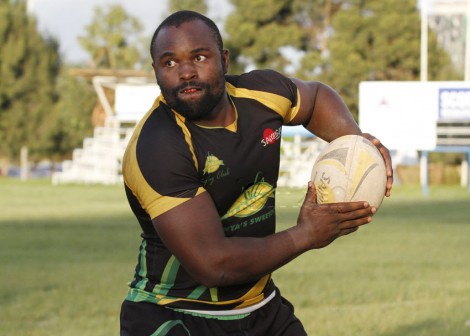 Kabras skipper Max Adaka's six week suspension has been upheld after an unsuccessful appeal.
KRU Appeals Officer Edward Rombo, in summarizing his eleven page decision noted, " I find no reasons to grant the prayers sought by the appellants to order the rehearing of the matter. I hereby dismiss the appeal and re-affirm the decision of the Judicial Officer together with the sanctions."
The Simbas back row was red carded for a dangerous tackle during his side's match day four 19-15 win away to Top Fry Nakuru on Saturday 26 November 2016 and will remain out of action until his suspension runs out on Saturday 28 January 2017.
VIEW THE FULL DECISION ON THE MAXWELL ADAKA APPEAL HERE>>>