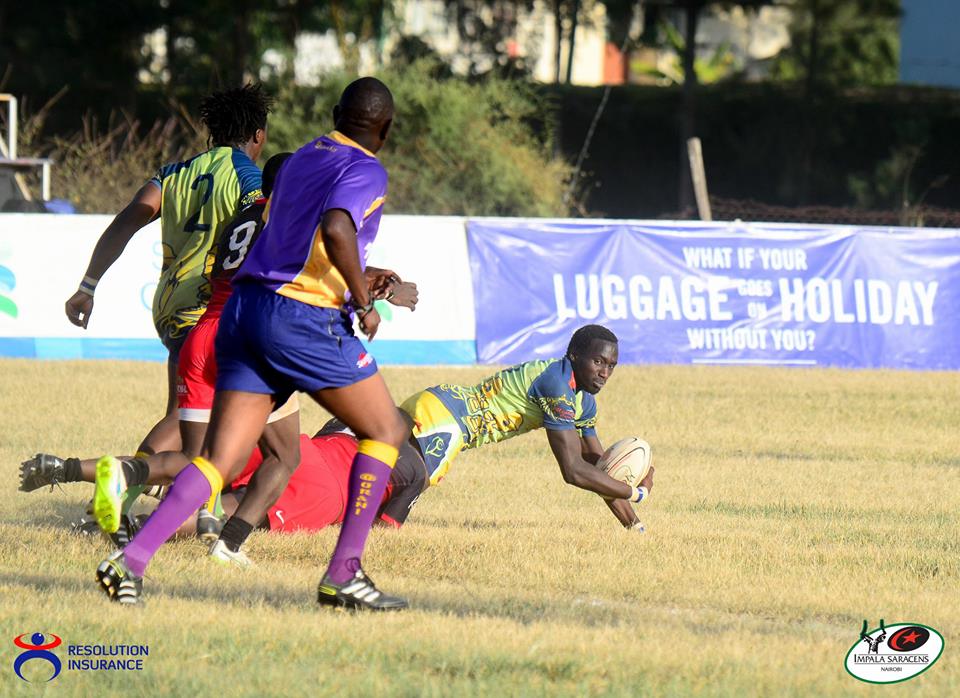 Menengai Cream Homeboyz handed Resolution Impala a 41-13 hiding in Kenya Cup match day nine action at the Impala Club on Saturday 21 January 2017.
It was the hosts who took the lead, Quinto Ongo sure with the three pointer  after Homeboyz were penalized.
The deejays soon found their groove, and rhythm, totally dominating the Sarries and gaining just reward in the form of four tries through Steve Otieno, Poly Odhiambo, Collins Shikoli and Bram Mayaka, Kelvin Masai and Tony Onyango each contributing a conversion to see them take a 24-3 lead into the interval.
The Sarries would make an effort to keep in touch, two unconverted tries from academy graduate Brian Opar and Kenya Sevens squad member Derek Mayar cutting the deficit to 24-13 before the deejays upped the tempo, Mayaka getting his double in between touch downs from Alvin Otieno and Cyprian Kuto, Masai with the conversion to ensure that the deejays were in charge of this Kenya Cup party.