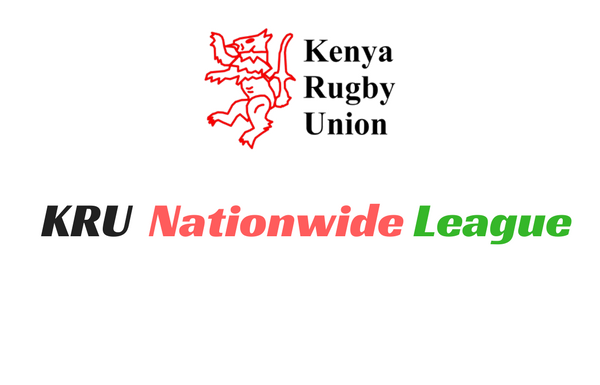 Of the five scheduled KRU Nationwide matches in Central Region on the 9th of November, only the Kiambu-Meru match will kick off at 12:30pm. This match will serve as the curtain raiser for the JKUAT vs Zetech encounter that will kick off at 3:00pm in the same venue.
First placed Embu welcome MKU Thika at the Embu University in the league's biggest weekend fixture. Both sides have won their first two matches and are first and third placed in the log but both have a total of ten points each. Embu are placed higher due to their superior point difference.
Murang'a heads to Chuka University in search of their first 2019/2020 season win. Chuka on the other hand have won one match and drawn one, a performance that places them sixth on the log while Murang'a sits in the ninth position. Nanyuki Jackals, who are eighth on the Standings table head to Thika to meet hosts Thika RFC at 3:00pm at the Thika High School. The two sides have suffered losses in their opening two matches and are eager to emerge victorious this Saturday.
Central Region
Thika vs Nanyuki – 3pm Thika High (tbc)
JKUAT vs Zetech – 3pm JKUAT
Kiambu vs MERU – 1230 pm JKUAT
Chuka vs Muranga – 3pm Chuka Uni
Embu vs MKU Thika – 3pm Embu Uni