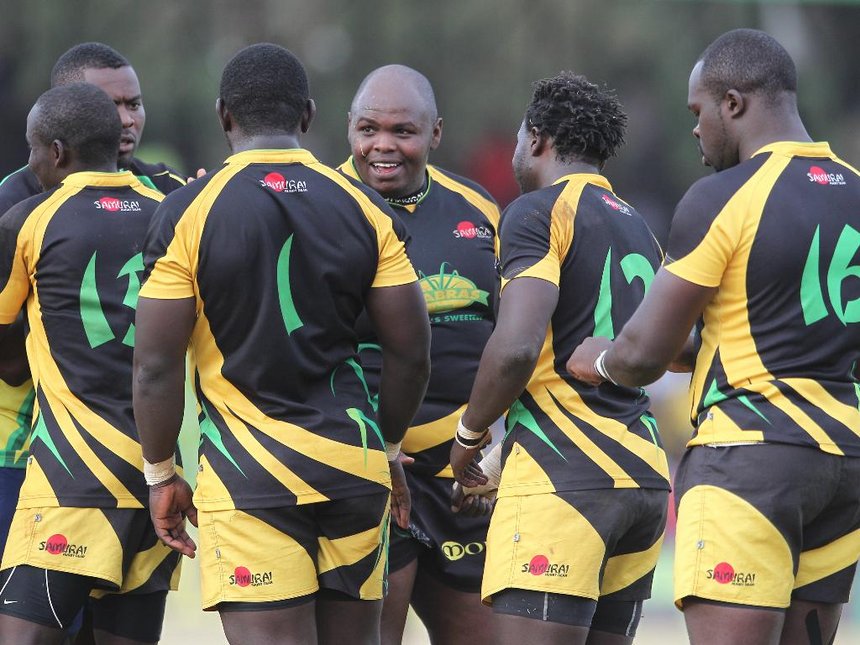 Impala's George Okowa missed a last gasp penalty to hand hosts Kabras Sugar a second successive Enterprise Cup final berth with a 16-15 semifinal win over gritty Resolution Impala Saracens at the Kakamega Showground on Saturday 20 May 2017.
The nervy affair saw the visitors leading 15-13 late in the game until Philip Wokorach stepped forward to give Kabras the lead, but they were penalized moments later, Okowa, unlucky with the kick which would have steered Impala to the final.
Daniel Ndome landed an unconverted try to give Impala a 5-0 lead.Hosea Ngesa would soon be binned after a dangerous tackle Kabras as Kabras replied through Ivan Chirabo's penalty to bring the deficit to 5-3.
They would then go 12-3 up courtesy of a penalty try with Kabras forward Max Adaka promptly visiting the sin bin. Impala's Quinto Ongo followed Adaka to the naughty chair, Chirabo drilling home the ensuing penalty for a 12-6 score at the interval.
Okowa extended the visitors lead with a penalty after the restart to make it 15-6 but Kabras kept their heads in this, Wokorach converting Chirabo's try to bring the hosts to within two points of the visitors.
Also Read: KCB Beat Kabras To Retain Enterprise Cup Crown
The final ten or so minutes were edge of the seat stuff, Okowa missing a goal attempt after Kabras had been penalized before Wokorach sstepped up to give the visitors the lead for the first time in the game. The partisan crowd at the Kakamega Showground
then erupted in rapturous celebrations when Okowa's kick, the last of the game, sailed wide, earning them a trip to the RFUEA to face champions KCB in a repeat of last year's final.