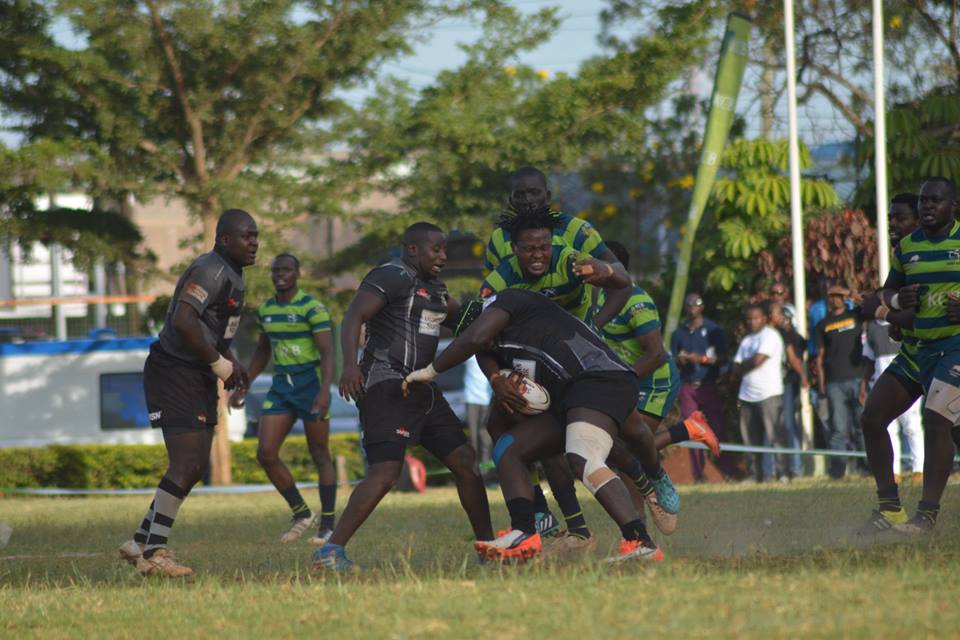 The Enterprise Cup enters its quarter-final stage on Saturday 21 April 2018 with four matches on the cards. Defending champions KCB host Stanbic Mwamba at the KCB Sports Club in Ruaraka. The bankers received a bye to the last eight while Mwamba were spared the rigours of a pre-quarterfinal tie after their opponents Resolution Kisii pulled out of the tournament.
The second quarter-final takes place at the ASK Mamboleo Showground in Kisumu and sees hosts and last year's beaten finalists Kabras Sugar taking on Blak Blad who secured this berth by way of a 25-3 win over Regional Logistics Mombasa.
Resolution Impala Saracens and Nondescripts, who all rested last weekend are also in action in their respective quarterfinal fixtures. The Sarries take on Top Fry Nakuru who like Mwamba, reached the last eight after being awarded their unplayed fixture against the Strathmore Leos while Nondescripts take on Jamhuri Park co-tenants Menengai Cream Homeboyz who edged SportPesa Quins 12-11 last weekend.
The second tier Mwamba Cup also enter it's quarter-final stage this weekend.
Enterprise Cup Quarters
Saturday 21 April 2018
QF1 KCB v Mwamba – KCB Sports Club
QF2 Kabras Sugar v Blak Blad  – ASK Mamboleo Showground, Kisumu
QF3 Resolution Impala Saracens v Top Fry Nakuru – Impala Club
QF4 Nondescripts v Menengai Cream Homeboyz – Jamhuri Park
Semis
Saturday 28 April 2018
Winner QF1 v Winner QF4
Winner QF2 v Winner QF3
Final
Saturday 5 May 2018 – RFUEA Ground
Mwamba Cup Quarterfinals
QF1 KCB II vs Stanbic Mwamba II-KCB Sports Club
QF2 Strathmore Leos II vs Sportpesa Quins II-RFUEA grounds
QF3 Menengai Cream Homeboyz II vs Resolution Impala Saracens II-Jamuhuri Showground
QF4 Top Fry Nakuru II vs Kabras II -Nakuru Athletic Club
Semis
Saturday 28 April 2018
Winner QF1 v Winner QF4
Winner QF2 v Winner QF3
Final
Saturday 5 May 2018 – RFUEA Ground